CUSTOM BOOT FITTING
The Board & Buckle is the home of the Boot Doctor
- Custom Boot Fitting -
Our custom fitting of boots and footbeds are known throughout the valley and beyond. We have many years of know-how and the tools to make your boots fit like a slipper! Well, perhaps a high performance slipper.
◆
Custom Insoles

◆
Boot Punching

◆
Leg Alignment
◆
Hotronics Heaters

◆
Heated Boot Bags

◆
Intuition Heat Moldable Liners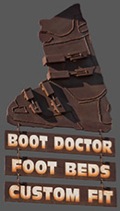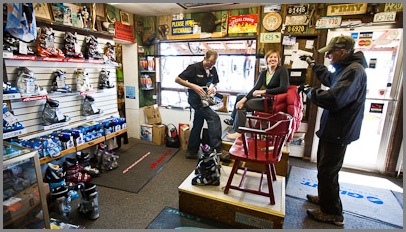 Fitting boots at the boot fit station!